Naked
A downloadable soundtrack
Naked by Dylan Cassidy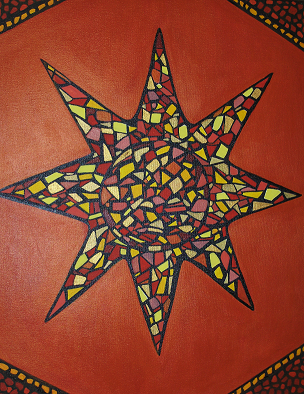 1. Naked 05:06
2. Temptatrix 02:17
3. My Castle in the Sky 03:49
4. Bellax, Acting Like a Bellax 05:44
5. Fourdimmansions 02:34
6. Chambers of the Heart 02:27
7. Living in the Fortress of Terror 03:23
8. God is Alive and Well 02:29
9. Villa of the Mysteries 02:46
10. GODCHILD Suite (Parts I-VII) 35:01
Naked is my first EP, from when I was 19 years old. It has some of my favorite early instrumentals. I wrote most of these with Ableton Live in 2010, when I first began feeling comfortable with my own erotic, esoteric style of music.
Many songs blend electronica with elements of progressive rock music. Odd meters are a common theme - the opening two tracks are both in 19/8, as well as the closer. "My Castle in the Sky" features an early guitar solo.
Some tracks experiment with vocal samples. "Bellax, Acting Like a Bellax" samples Terence McKenna over guitar and synths. This new release of Naked includes the 35-minute "GODCHILD Suite", which samples Ramtha.

Favorite songs: "Naked", "Bellax, Acting Like a Bellax", "Villa of the Mysteries"
released February 1, 2011
All tracks composed, mixed and mastered in 2009-2011.
Album art by Sonja Renea.
Purchase
In order to download this soundtrack you must purchase it at or above the minimum price of $7 USD. You will get access to the following files:
Dylan Cassidy - Naked WAV.zip
286 MB
Dylan Cassidy - Naked FLAC.zip
168 MB
Dylan Cassidy - Naked MP3 320.zip
77 MB
Dylan Cassidy - Naked Bonus Tracks WAV.zip
659 MB
if you pay $10 USD or more
Dylan Cassidy - Naked Bonus Tracks FLAC.zip
385 MB
if you pay $10 USD or more
Dylan Cassidy - Naked Bonus Tracks MP3 320.zip
170 MB
if you pay $10 USD or more