Mirrors for Princes
Mirrors for Princes by Dylan Cassidy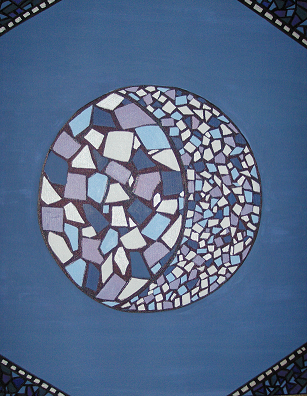 Mirrors For Princes is my debut album. It blends electronica and orchestral elements with odd time signatures, tuplets and tempo changes. The music is timbrally inspired by early post-rock bands like Bark Psychosis and Talk Talk, imbued with the tone and vibe of Miles Davis' Second Quintet, and stylistically informed by Sade.
1. Trying to Embrace a Memory 05:05
2. Legendary Pts 1 and 2 04:56
3. Within Crystal Range 03:17
4. Saffronbreathing 03:56
5. Unknown Body in the Fields of Blue 04:40
6. Juggaleer's Veins 03:44
7. My Fire Opal 04:18
8. Male-Female Energies 04:59
9. Heaven and Earth Will Pass Away 04:02
These nine tracks remain the best representation of what I call my "diamond" sound.

Favorite songs: "My Fire Opal", "Trying to Embrace a Memory", "Legendary Pts 1 and 2"
released November 7, 2012
All tracks composed, mixed, mastered by Dylan Cassidy in 2011-2012.
Album art by Sonja Renea.

You can stream/buy this album on bandcamp as well.

Purchase
In order to download this album you must purchase it at or above the minimum price of $7 USD. You will get access to the following files:
Dylan Cassidy - Mirrors for Princes WAV.zip
379 MB
Dylan Cassidy - Mirrors for Princes FLAC.zip
262 MB
Dylan Cassidy - Mirrors for Princes MP3 320.zip
95 MB